The centerboard turned out to be relatively easy to shape, and I worked a nice foil on it. Not as sharp a trailing edge as in real life, but not as fragile either, and not bad for a 90 year old boat!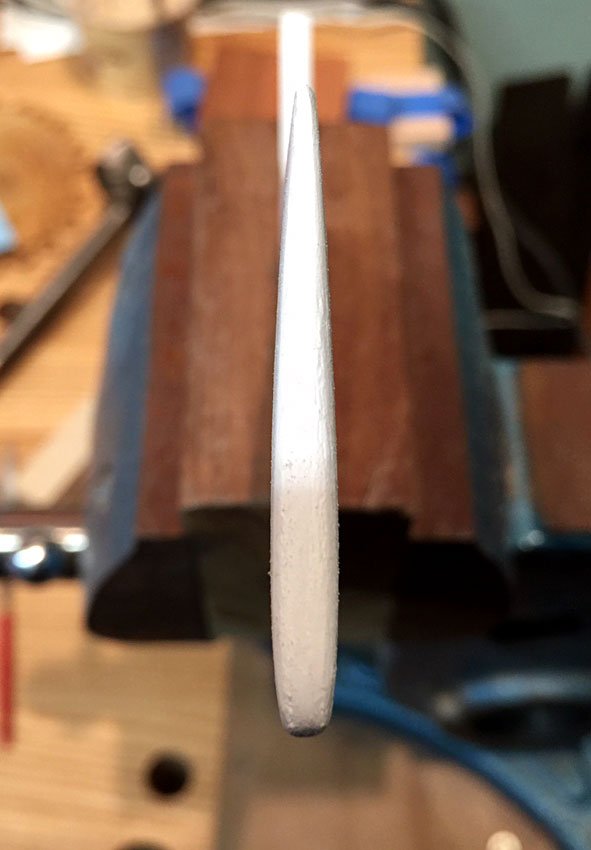 I wanted the construction to show up, so to that end I etched lines along the joinery, and faked in a lead insert. My intention was to let some dark paint run into the seams, to show them up. I also had to decide how far down, and how far up to show the board in the model, so I could use bottom paint below the hull, and white above the trunk. I donít want to see the junction of the two colors in the finished model.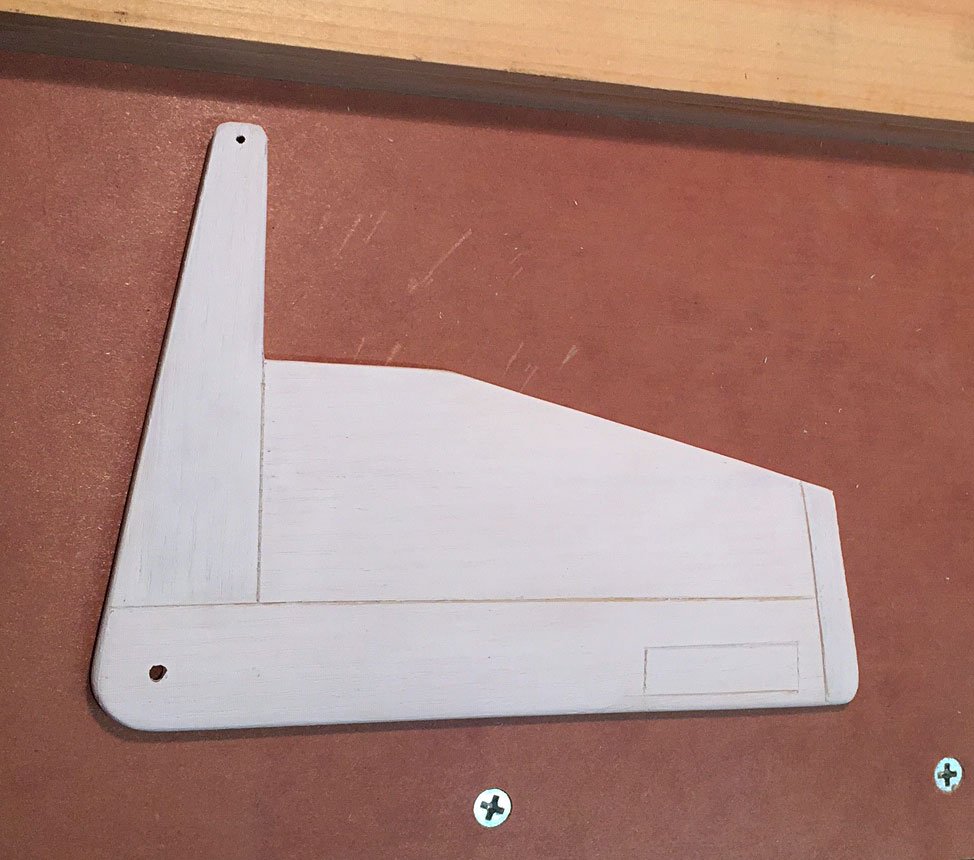 On the hull bottom, I etched in some seams as well, hoping for a little depth and color variation in the finish.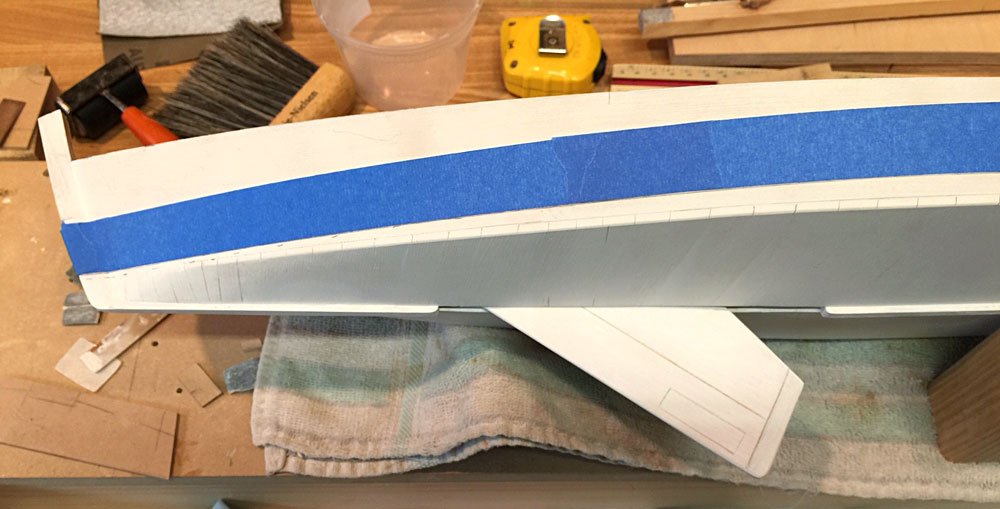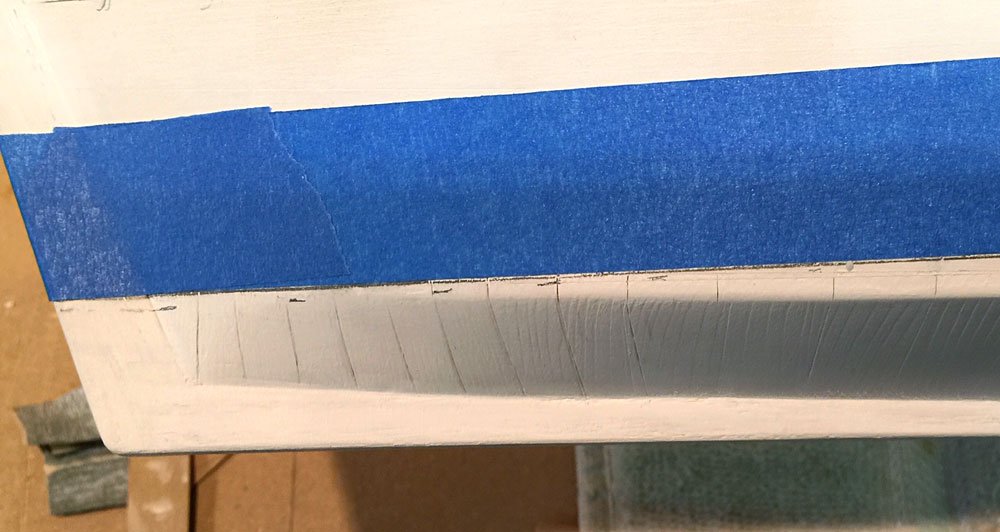 I taped off the board, and the waterline on the hull, and mixed up a deep red. The hull took four coats to cover well, over the white primer. I ended up mixing some matte medium and retarder into the acrylic, and sanded with 1000 abranet between coats. worked reasonably well. On the next model, I may experiment with milk paint, which is dead flat. Iíve used it on furniture, to good effect. I used matte varnish on the centerboard, and that knocks the sheen down well.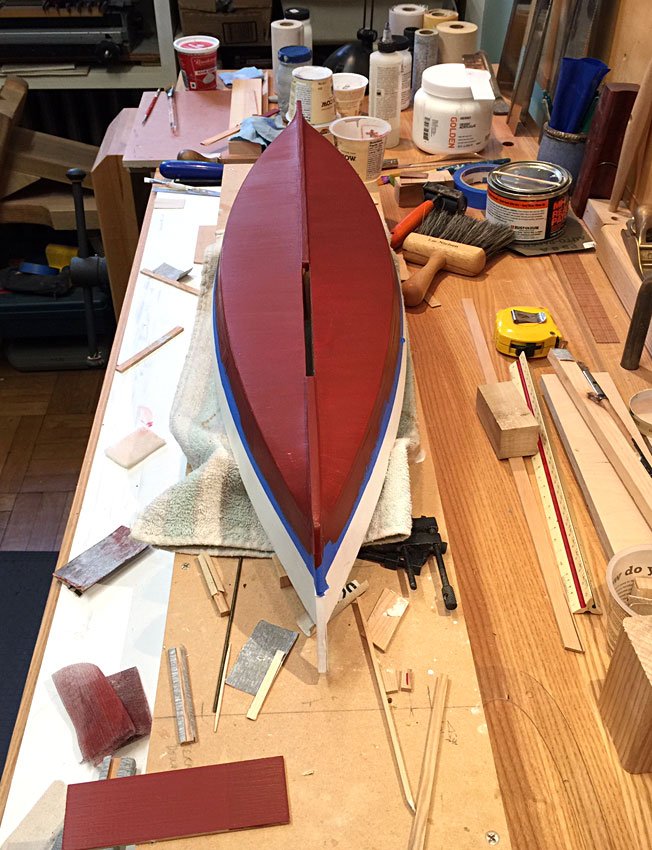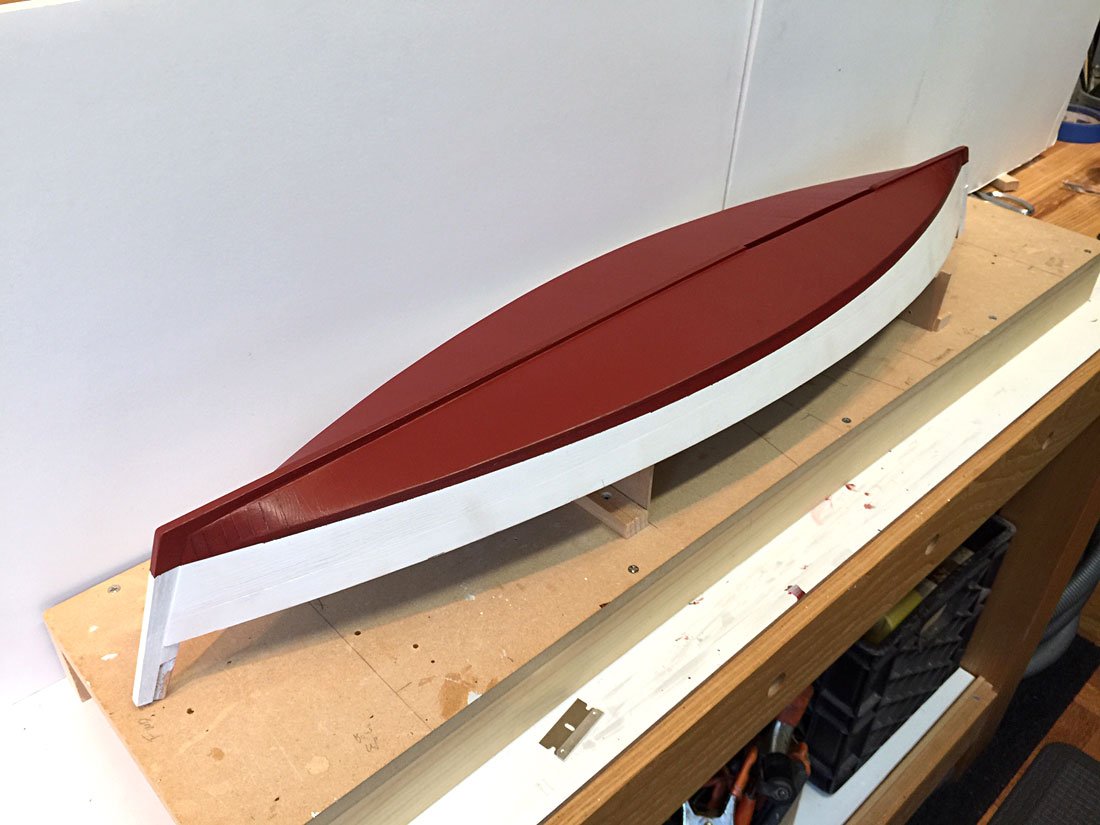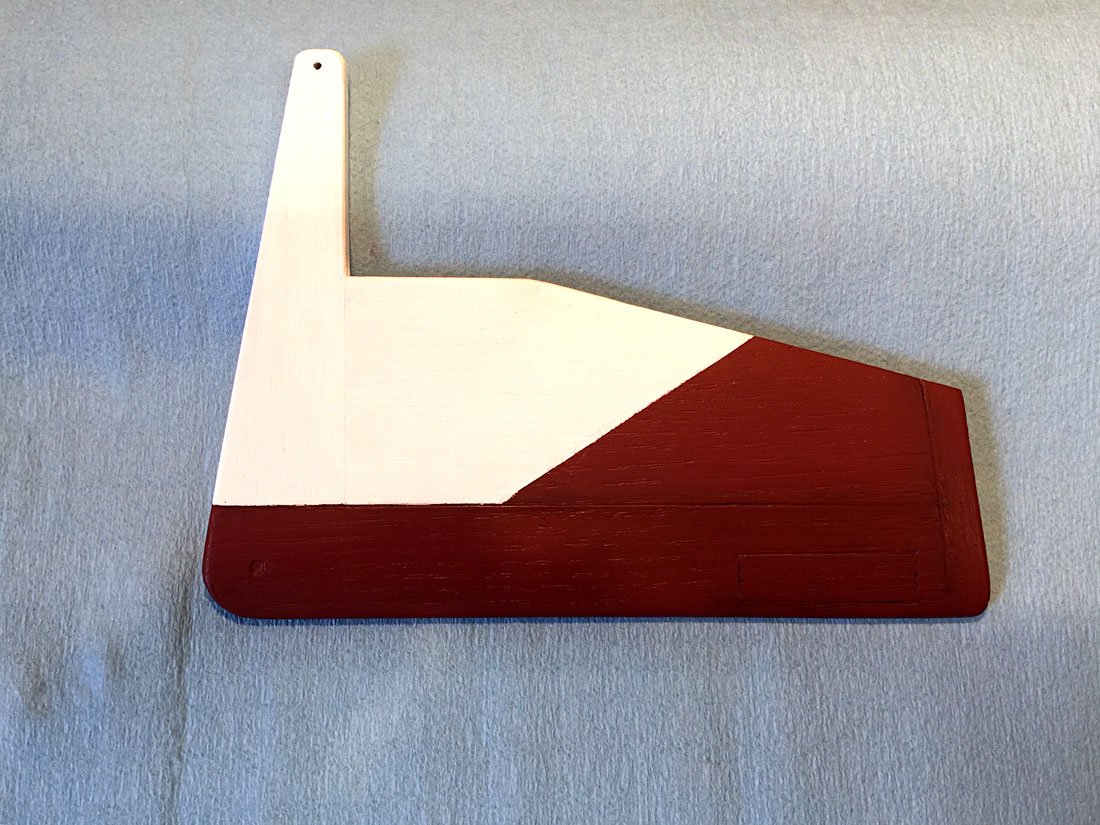 For the seam lines, I took an ink pen, and drew the lines in black, then wiped some of it away, and painted in some dark dilute acrylic, and fiddled around with it. The effect is okay, but I think my color is darker than it should be, particularly since the bottom is in shadow. I may go back later, and lighten the red selectively with a dry brush. Iíll varnish the hull and deck at the end, after all painting is done.
Iím ready to glue the floorboards in now, and then move onto the deck framing. Progress.
Thanks for tuning in.