Nothing much to report but I though I'd post the weekend progress on the two military chests.
After the stream of mistakes I made earlier on, this time I was not taking any chances. In the absence of chalk I made liberal use of tape ...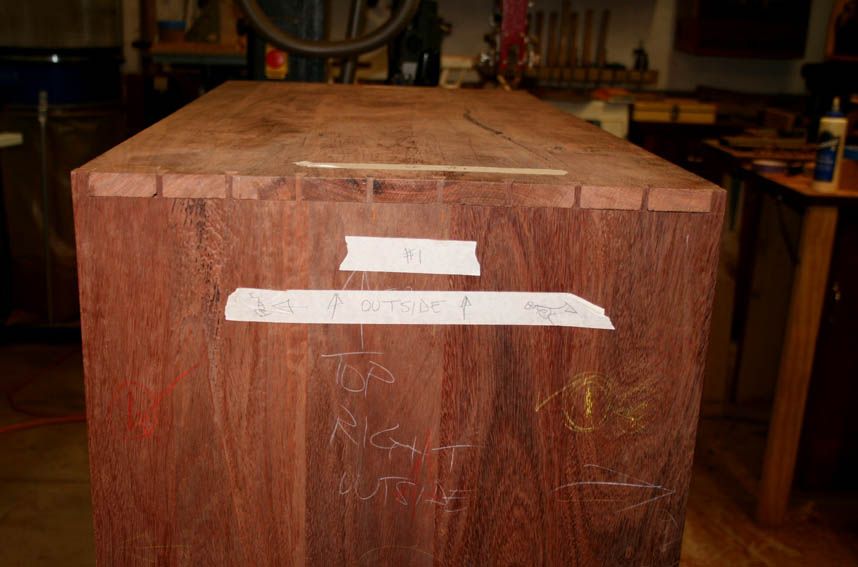 I had already completed this side (6 drawers) ...
Now I completed the mirror image (3 drawers and 3 shelves) ...
Here are the two together ..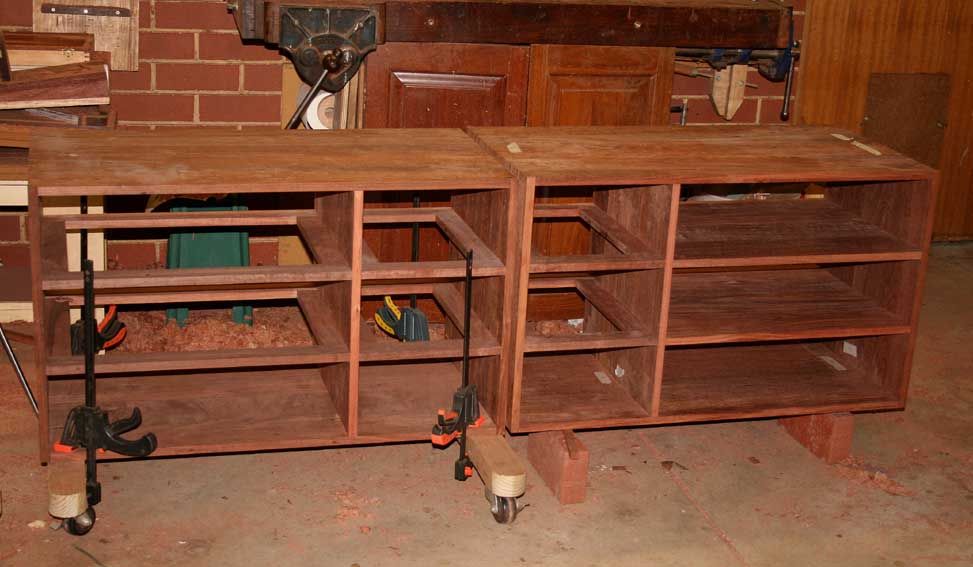 This weekend I will clean and glue it up (the above are dry fits). Then onto the drawers. I've also basically decided against the platform base I suggested at the start, and instead use traditional bun feet, like these, and the same brass edging and handles ...
Regards from Perth
Derek